Complete Family Dentistry in Odenton, MD
---
The True Dental team is committed to providing comprehensive family care to patients of all ages. From routine prevention to restorative and cosmetic care, we're here to help you take the best care of your teeth possible. Trust us with your smile – we won't let you down!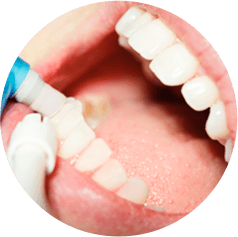 Preventive Care
---
We believe that prevention is an important part of your dental health. While it may not seem like it, the health of your teeth actually plays a key role in the health of your body. If your teeth and mouth are unhealthy, studies show that you have a higher risk for cardiovascular disease, stroke, diabetes, and other illnesses. Regular visits to True Dental for exams and cleanings let our team keep a close eye on your oral health and let us treat issues before they become bigger problems.
Our preventive treatments include: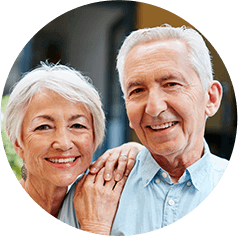 Restorative Care
---
There are times when prevention just isn't enough to keep your teeth totally healthy, no matter how diligent you are with your dental visits and at-home care. Our family dentistry services also include restorative care that gets your teeth back to full function, whether you just have minor decay or you need to replace many missing teeth.
Our restorative treatments include: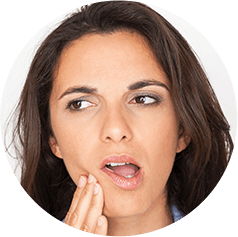 Emergency Dentist in Odenton
---
Dental emergencies like sudden and severe tooth pain, a cracked or chipped tooth, a lost filling, or a knocked-out tooth aren't things that can be ignored until your next appointment rolls around. We set aside time in our schedule each day to see patients with dental emergencies. Call our office immediately and we'll do our best to fit you in the same day. Don't wait around in pain!
Visit Us