Advanced Technology for Easy Dental Check-Ups
---
Staying true to our patients and the high-quality care we've promised them means bringing them the latest and greatest technology. Our team attends numerous continuing education courses throughout the year to stay informed of developments in the field, and we're always excited when we get to bring back something new to improve the care we provide. If you ever want to know more about the technology we're using, just ask us during your dental check-up! We love to talk about the tools we get to use to give you a beautiful smile.
Contact Us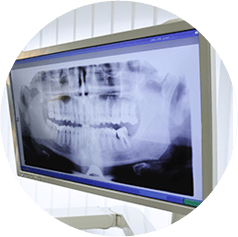 Digital X-rays & Digital Panoramic X-rays
---
Traditional X-rays, with their sharp pieces of film and delays for processing, are a thing of the past thanks to digital X-rays. Now, we can take images of your teeth and jaw bone and get those images sent to our computer almost immediately. That allows our team to make a diagnosis fast and get started on a treatment plan to relieve your pain. Digital X-rays offer a number of benefits compared to traditional X-rays, including:
Up to 90% less radiation emitted
Immediate images available
No sharp X-ray film
No chemical processing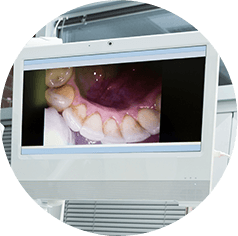 Intraoral Camera
---
Want to see what the dentist sees during your dental check-up? Now you can thanks to the intraoral camera we use at True Dental! The camera takes high-resolution pictures and even short videos, so we can walk you through the exact issues we see. We can point out exactly where the decay is or where the small crack in your tooth is that's causing you pain. The images also let us walk you through your treatment plan step by step, so there are no surprises once we get started.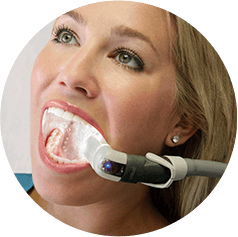 DryShield
---
We all hate that feeling of leaving the dentist office with a sore jaw. Now when you come in for a dental check-up or a lengthier procedure, we can help alleviate that soreness with DryShield. The system includes a bite block where patients can rest their jaw while we work. It also makes cotton rolls and rinse breaks a thing of the past, so your whole appointment is faster because we can work more efficiently. We know you'll leave our Odenton dentist office with a smile on your face!
Make an Appointment