Periodontics in Odenton, MD
---
Gums play an important role in not only your dental health but your overall health as well. When you visit True Dental, we promise to look at every aspect of your smile — gums included. We offer periodontal treatment to fight gum disease and provide you with the healthy smile you deserve. Contact our office to schedule your periodontal treatment appointment today!

Signs of Gum Disease
---
You should be attending your professional dental cleanings every six months to allow our team to detect early signs of gum disease. If you're experiencing any of the following, please schedule a visit with us immediately.
Tenderness and swelling in gums
Bleeding while brushing
Receding gum line
Chronic bad breath
Loose teeth
Root Scaling & Planing
---
Infected gums require deep cleaning to remove tartar and plaque below the gumline. With specific dental instruments, our team will clean the surface of your tooth that lies beneath the gum. Next, we'll smooth the tooth root to allow the gums to properly attach to the tooth. For the few days after gum disease treatment, you may experience a bit of increased sensitivity.
ARESTIN® Antibiotic Treatment
---
ARESTIN is an antibiotic that works to kill the bacteria that causes gum disease. This antibiotic is applied locally and remains active in the gum pocket for an extended period of time. Typically, this antibiotic is used in conjunction with root scaling and planing for increased healing and better results following periodontal treatment.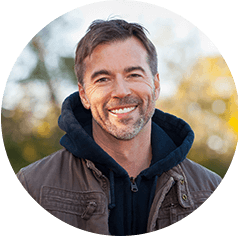 Cost of Gum Treatments
---
Your treatment plan is handcrafted for your smile, making the cost of gum disease treatment different for each patient. During your first visit, our team will assess the damage to your gums and create a customized plan to correct it. We will then provide you with a full cost breakdown and explain all of your financial options. We're dedicated to providing affordable dentistry to the Odenton community and we're happy to work with your budgetary needs!
Schedule a Consultation