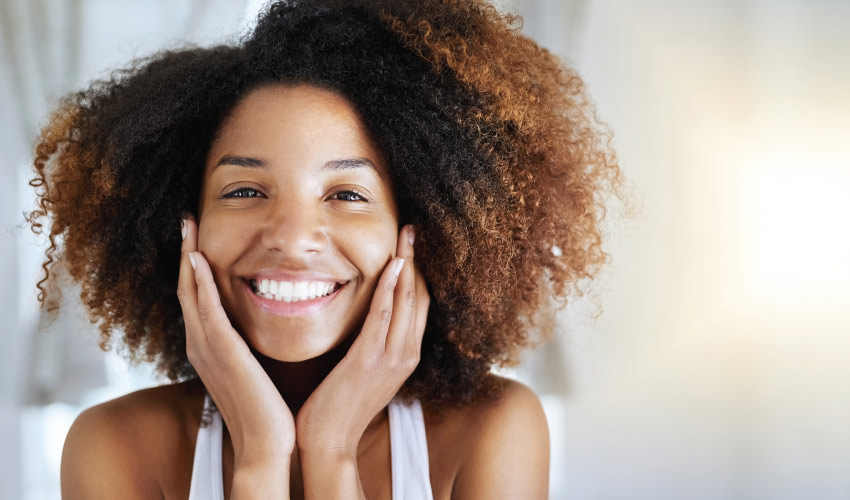 If you have one or more missing teeth, please know that there are options for improving your smile and we want to help here at True Dental. For anyone looking to restore their smile's appearance and function, we offer several options for tooth replacements. Read on for an overview of our tooth replacement options for help deciding which is right for you.
Teeth Replacements 101
For those with lost or damaged teeth, modern dentistry offers a variety of ways to replace them. Dentures, bridges, and dental implants look and function similarly to natural teeth:
Dentures are for those with more than one missing tooth. Partial dentures replace several teeth and full dentures can replace an entire arch of teeth. This prosthesis is placed on the gums each day and removed at night for cleaning.
A fixed dental bridge is an artificial tooth anchored to dental crowns placed on neighboring teeth, which are known as abutment teeth.
Dental implants consist of a biocompatible titanium post implanted into the jawbone, topped with a connecting abutment piece and a dental restoration. You can get single dental implants, or have either dentures or a bridge supported by dental implants for additional stability.
Which Option Is Best for Me?
Each of these replacement options has benefits and will give you a great smile once again:
Dentures are cost-effective and durable, and the process of receiving them is fairly simple. However, they require occasional adjustments, daily maintenance, special denture cleansers, and dental adhesives if not supported by dental implants.
Dental bridges are also an affordable tooth-replacement option. They are stable and durable, but do not stimulate the jawbone unless the abutment teeth are crowns connected to dental implants.
The dental implant procedure is more lengthy and invasive, and will include several appointments to complete. And not everyone is a good candidate based on their bone density or lifestyle habits. However, for those that do qualify, dental implants are a stable, permanent tooth replacement option that require no additional maintenance beyond standard oral hygiene.
Teeth Replacement in Odenton, MD
Missing teeth are not only an aesthetic issue; they can become a health problem, as well. Untreated tooth gaps can lead to problems with food traps and infection. But you don't have to hide your smile or suffer with difficulty chewing and speaking any longer. Schedule a consultation so we can discuss your tooth replacement options!
Contact Us