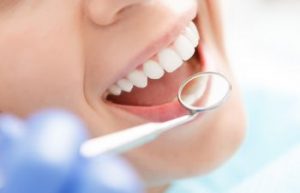 Are you ready for the snow? We can't wait to break out our snow boots, gloves, hats and coats. The falling of the snow in our great state of Maryland reminds us of all that's new, crisp and clean. It lays a blanket of freshness and joy on the ground for us to enjoy. According to
Weather Spark
our snowy period goes from November 19 to March 27. The majority of our snowfall occurs during the 31 days centered around January 30, with the average accumulation of 0.8 inches per year. "Winter" and "white" are synonymous around our neck of the woods in Maryland, and we're happy about that. At True Dental, Dr. Shin enjoys helping your keep your winter white as well. He does this by offering
professional teeth whitening
for you. He offers two options for you to choose from when whitening your teeth.
One-visit whitening – This process happens in our office and takes about one hour to achieve the level of whitening that you desire.
Custom take-home whitening – This process is done at home and in your own time. Dr. Shin will make custom trays to use with professional-strength whitening gel to get the whitening results you want.
Your brilliantly white smile will be displayed brightly at all of your winter holiday parties. If you wish to start the process of achieving a winter white smile that will last well beyond winter, then call Dr. Shin and his professional staff at True Dental today.
Posted on behalf of True Dental