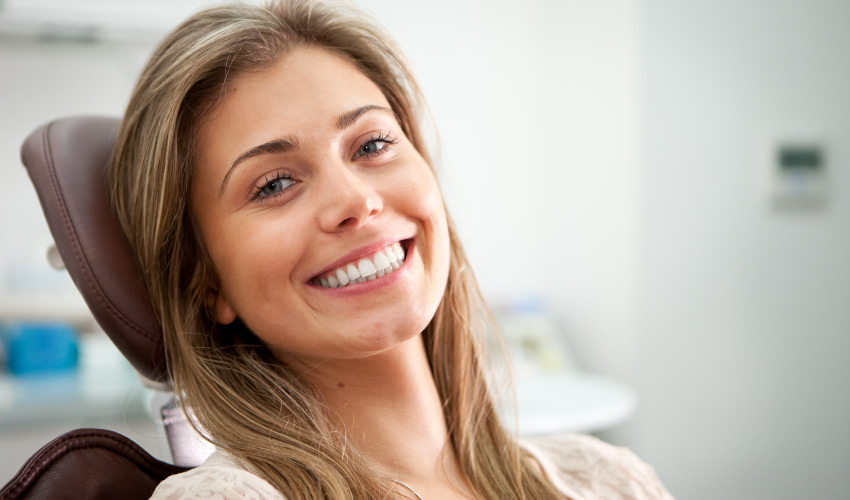 Proper preventive oral care includes a regular oral cancer screening. Early detection makes treatment easier and saves lives. If you're concerned about your chances of getting oral cancer, read on to learn the risk factors of oral cancer and when to get screened.
Who Is at Risk for Oral Cancer?
Those who smoke, dip, or use tobacco products (including cigarettes, cigars, pipes, chewing tobacco, and snuff) are more likely to develop oral cancer and oropharyngeal cancer. A person's risk may also increase due to secondhand smoke. If you use tobacco products, we recommend quitting as soon as possible to greatly reduce the chance you or your loved ones will develop oral cancer. Additional factors that increase your risk include heavy consumption of alcohol, poor nutrition, poor oral hygiene, prolonged sun exposure to your lips, marijuana use, human papillomavirus (HPV), and a weakened immune system.
Signs & Symptoms of Oral Cancer
Chronic mouth sores, bumps, lesions, and thickened patches are common signs of oral cancer. If you experience pain or swelling that is specific to one part of the mouth or throat, this may be a warning sign. Keep in mind that some lesions and bumps may be benign. A medical or dental professional can let you know if you need further assessment or treatment.
When to Get Screened for Oral Cancer
If you keep up with your regularly scheduled dental visits, you are getting an oral cancer screening twice a year without even realizing it! Every time you see us for a routine checkup at True Dental, you are screened for oral cancer. We are trained to detect early signs of oral cancer and will alert you if we notice something that warrants further testing. Our True Dental team strives to deliver the kind of quality preventive care that can save lives!
Oral Cancer Screening in Odenton, MD
Let us know if you have concerns about your risk of developing oral cancer or if you've noticed changes to the appearance and feel of your mouth and throat. Don't panic if you notice new or worsening mouth sores or changes. We can help assess what treatment is needed to get your mouth on the path to healing. So contact us today if it's time to set up your routine dental checkup. Remember that regular preventive dental care can make all the difference when fighting disease!