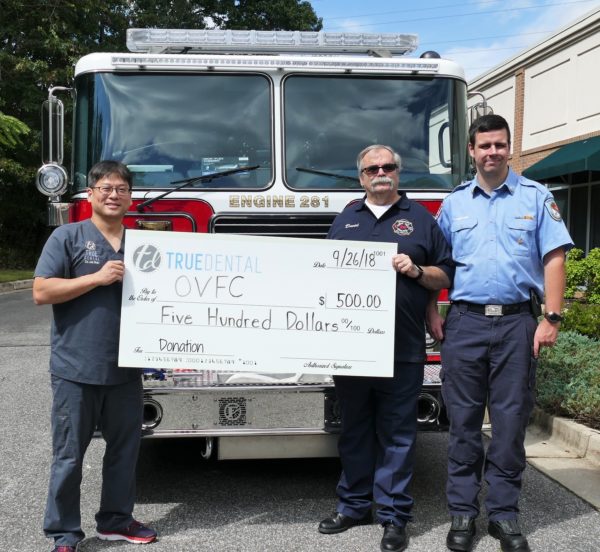 At True Dental, we deeply value our Odenton community. One of our favorite recurring community events this year has been Food Truck Thursdays, a fundraising effort put on by the brave men and women of the Odenton Volunteer Fire Company. Every Thursday from March to October, the Odenton Volunteer Fire Station—just a few blocks down from True Dental—stocked their parking lot to the brim with nothing but the finest food truck vendors that Odenton and the surrounding areas have to offer. Supporting our community while eating delicious food? Count us in!
Good Food & Great People
Some people say food is the ingredient that brings us all together. It's no wonder that our True Dental team and the people of Odenton flocked to the station each Thursday to savor the wide variety of tasty flavors offered by the many participating food trucks, including:
The Green Bowl
Jimmy's Famous Seafood
Taco Bar
Jammin Flava
Déjà Roux
Pasta La Vista, Baby
Glazey Days
Jenos Steaks
Dizzy Cow Pizzeria
Uncle B's BBQ
Quinn's Ice
Greek on the Street
And more!
Giving Thanks to the Odenton Volunteer Fire Company
We wanted to extend a big thank you from the True Dental family to the heroic volunteers who not only provided us with the opportunity to enjoy great food but also who work tirelessly to keep our community safe. That's why we donated $500 to the Odenton Volunteer Fire Company. It's courageous people like them that truly make Odenton the wonderful city that it is, and they deserve our full support. Smiling sure is easy with people like them around. We'd love to help you smile too. Contact us today to schedule your next dental cleaning and checkup at True Dental!
Contact Us