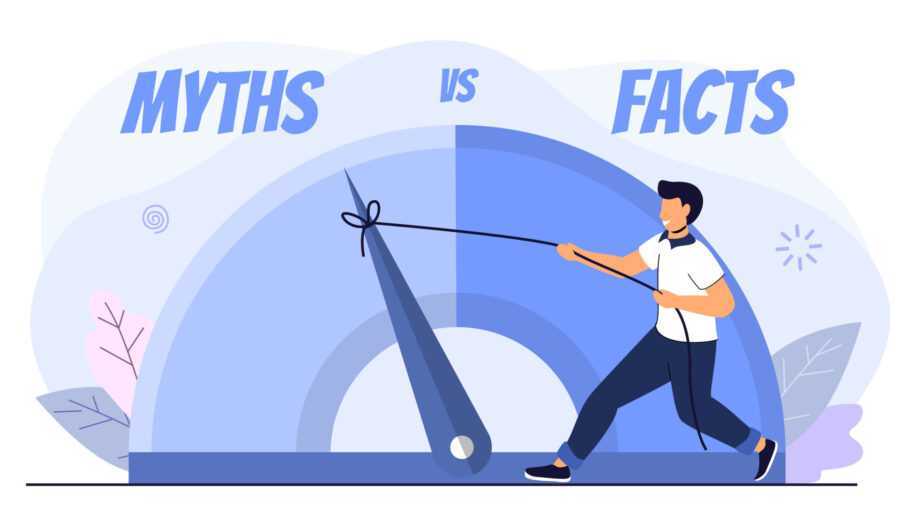 Have you considered upgrading your smile with cosmetic dentistry services, like dental crowns, dental bonding, teeth whitening, clear aligner therapy, or veneers? You may have heard various things about cosmetic dentistry and aren't sure what's true and what's a myth. Here are several myths about cosmetic dentistry:
Myth #1 – Hurts Your Natural Teeth
Are you worried about what professional-grade whitening gel or veneers might do to your teeth? We always make sure your teeth are healthy and strong before performing a cosmetic treatment. Teeth whitening may cause mild sensitivity but this is temporary and wears off in a few days. Veneers require us to shave off a little of your enamel before bonding a strong, stain-resistant porcelain veneer to the front of your tooth. However, your teeth will be protected as long as you brush and floss every day and replace your veneers every 10-15 years.
Myth #2 – Only for Vanity
Many people think cosmetic dentistry is just about improving your smile's appearance for the sake of vanity. But it's not foolish to want a smile that helps you feel more confident! Having a more attractive smile can boost your self-esteem, desire to connect with others, and quality of life. Additionally, correcting misalignment with clear aligner therapy can help prevent cavities because straighter teeth are easier to keep clean, and dental crowns can strengthen teeth that are weakened, chipped, or cracked.
Myth #3 – Looks Fake
You may have seen bulky veneers or blindingly-white smiles online or in a movie. These are either done by someone who was unqualified or sloppy, or prosthetics from the costume department to create a memorable character. At True Dental, we create customized plans that prioritize results that look both attractive and natural!
Myth #4 – Same Results As Over-the-Counter Whitening
There are countless over-the-counter whitening products available, which makes you wonder if you can get great results at home for less money. While some products are certainly better than others, generally you'll get much whiter, longer-lasting, and safer results at a dentist's office with cosmetic dentistry. We use the Zoom! Professional Whitening System, which is fast, safe, and effective.
Myth #5 – Only for Celebrities & Wealthy People
Cosmetic dentistry may have had a reputation in the past for being exclusive, but it's more affordable than it used to be. Some insurance providers will even cover some of the costs, especially if the procedure has a restorative benefit. Our office also offer flexible third-party financing, which lets you divide up treatment costs into manageable monthly payments.
Cosmetic Dentistry at True Dental in Odenton, MD
Cosmetic dentistry can be a great way to transform your smile, boost your confidence, and improve your motivation to care for your oral health! If you're ready to schedule a consultation with our team, please contact us today!