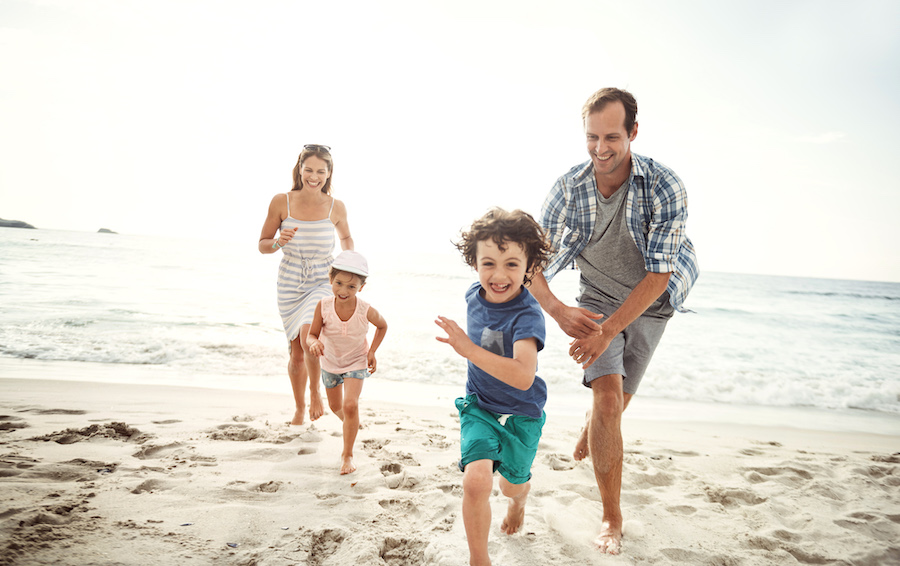 Summer is a fun time to refresh your hair, wardrobe, and even your smile! While we can't help with the first two things, our team at True Dental would love to help you achieve your smile goals with our cosmetic dentistry services.
Professional Teeth Whitening
Looking for a quick way to improve the appearance of your teeth? Professional teeth whitening could be the perfect solution! Our in-office whitening treatment can brighten your smile by several shades in just one visit. If you have a big event or vacation coming up that is still a few weeks away, our take-home teeth whitening kit allows you to affordably achieve a whiter smile in the comfort of your own home.
Clear Aligner Orthodontics
While clear aligner therapy won't completely transform your smile in just a few months, now is a great time to get started. You may even have a perfectly straight smile by next summer! Clear aligners discreetly straighten teeth in an average of 12-18 months. Our custom clear aligners are designed to feel smooth and comfortable in the mouth; you don't need to worry about irritation to your lips or cheeks. They are removed when eating and cleaning your teeth so your diet and oral hygiene habits will be minimally altered.
Porcelain Veneers
Veneers are a permanent and more involved cosmetic treatment. These are thin shells of porcelain that are bonded to the front of the teeth. They are often the preferred choice for patients who want to completely customize their teeth in terms of size, shape, color, and uniformity. One or two veneers can be used to help misshapen or discolored teeth blend in with surrounding teeth. Or they can be placed on all of the front teeth to provide a perfect Hollywood smile.
Schedule Your Cosmetic Consultation!
Not sure which option is right for you? Please schedule a cosmetic consultation at True Dental! We'd be happy to assist you. We also offer BOTOX and dermal fillers, which can help you achieve smoother skin and a more youthful appearance.