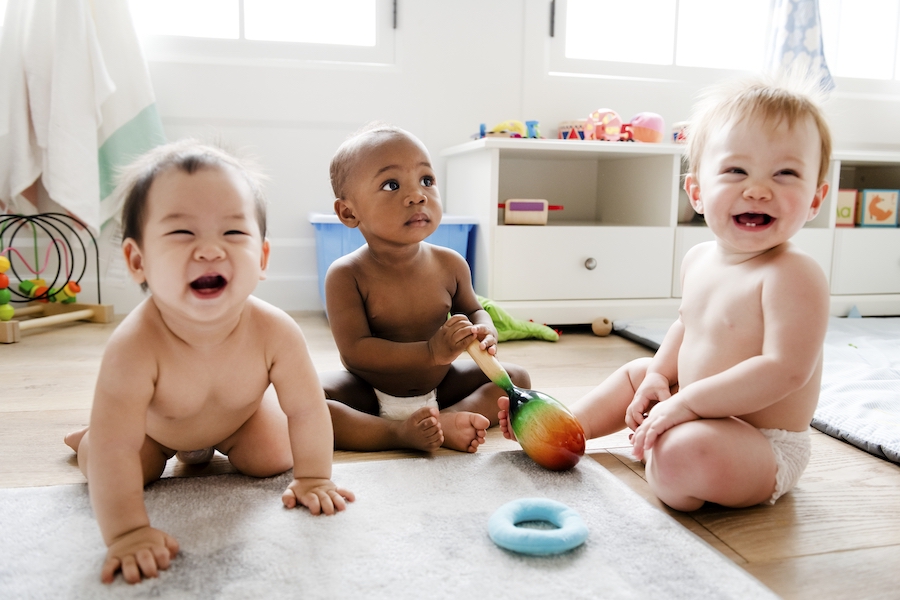 With multiple medical checkups to schedule for your newborn and countless other needs to attend to, a dentist appointment might not be in the forefront of every parent's mind, especially if you don't remember the last time you've had a good night's sleep! But we're here to tell you to keep up the good work — and to remind you it is time to start thinking about penciling in that appointment, especially if you are noticing signs of your child's first tooth peeking through their gums.
Your Child's First Dental Visit
It's recommended that your child's first dentist visit should take place by year one or within 6 months of their first tooth coming in. The appointment consists of a relatively quick lap exam, meaning they will lay back on your lap while the dentist looks in their mouth. Early dental visits help get your child accustomed to going to the dentist so that as they get older they are less likely to struggle with dental anxiety. Familiarizing them with the lobby and treatment room and the tools and equipment at the office can help make their future visits feel more comfortable and less intimidating.
Benefits of Early Visits to the Dentist
Early dental appointments are also a chance for parents to be educated on how to properly care for their child's dental health. The dentist can provide instructions on how to clean and care for your baby's teeth and gums, along with information on promoting a balanced diet that will prevent tooth decay and weak gums. The dentist can also share advice on managing pain during teething or a dental emergency and give tips on breaking a thumbsucking habit. As your infant grows, there will be significant development happening in their mouth. Seeing their dentist early and regularly can help you prepare for and navigate these changes.
Gentle Dentist for Kids & Families
At True Dental, we strive to help both parents and children have a stress-free appointment each time they visit our office. We offer amenities like a treasure chest with prizes and iPads to help provide a smooth visit. We also have options for early morning and after-work appointments to help parents work around busy schedules. Contact us today to book appointments for your family!
Image from rawpixel.com