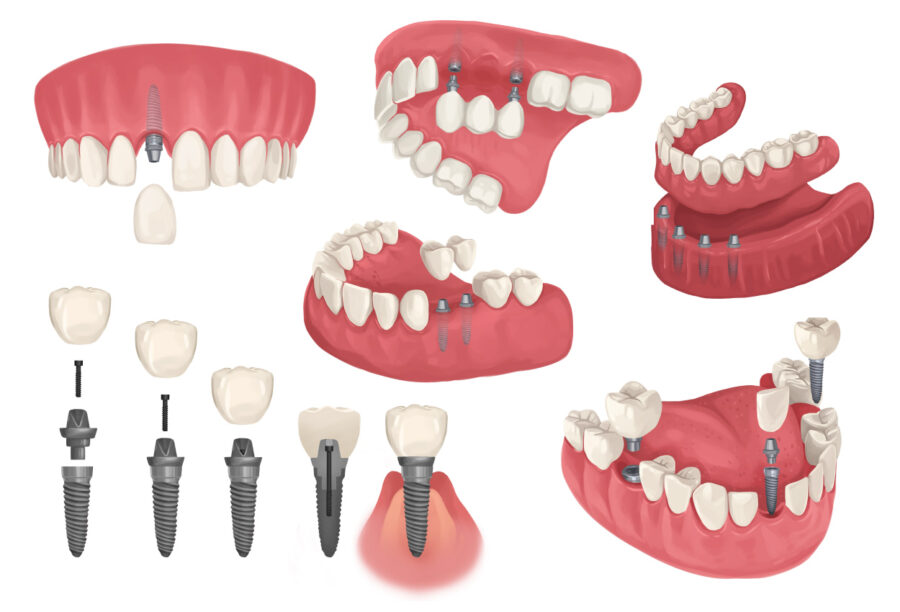 Dental implants can restore both the function and appearance of your smile while feeling comfortable and being easy to maintain. If you've been considering restorative dentistry, keep reading to learn whether you might be a candidate for dental implants.
What Are Dental Implants?
Dental implants are a permanent restorative treatment for missing natural teeth. Unlike traditional dentures that are secured with dental adhesive or clasps, dental implants are surgically implanted into the jaw. The titanium implant fuses with your jawbone as it heals and provides the support for attaching a dental crown. Once placed, no one will be able to tell that your dental implant is not a natural tooth! Dental implants can also be used to support bridges and dentures.
How Do You Know If You're a Candidate for Dental Implants?
Dental implants are a versatile restorative treatment option, but they're not right for every patient. In general, a candidate for dental implants will have good oral and overall health. People with gum disease are generally not good candidates for dental implants but may become eligible once their treatment is complete. You also need enough jawbone density to support a dental implant. If you have been missing teeth for a while, you may need a bone graft to strengthen your jaw before getting implants.
Can Dental Implants Need Repairs?
Sometimes dental implants need to be restored. At True Dental, we can add natural-looking artificial teeth to your implants, repair your current restorations (crowns, bridges, and dentures), and perform bone grafts to reinforce your jawbone.
Please contact us today to schedule a consultation at True Dental! We can help you determine the right restorative option for your needs, and evaluate your current implants to determine if they need restoration and repair.
Dental implant images from Authority Dental under CC 2.0