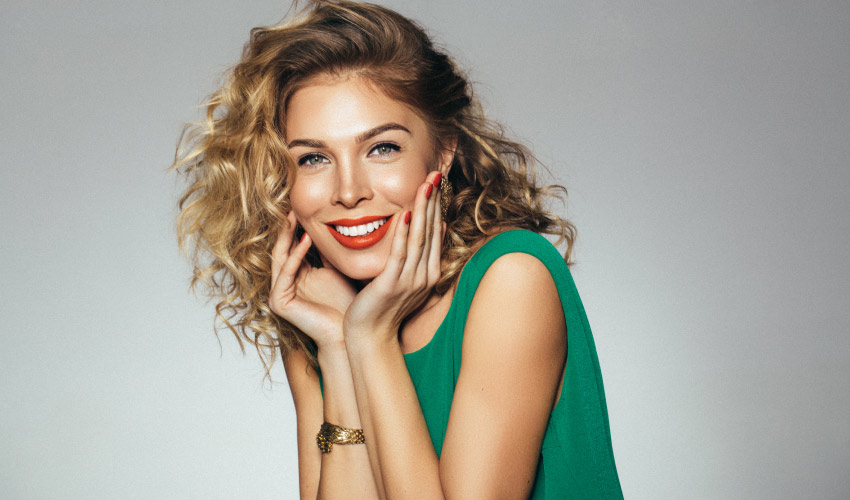 True Dental delivers a range of high-quality, comprehensive dental services in Odenton, MD. We're here to help whether you need preventive care (like cleanings and twice yearly checkups), a restorative treatment (think wisdom teeth removal, root canal therapy, and dental implants), or cosmetic improvement (such as teeth whitening, teeth straightening with clear aligners, and veneers). In addition to the standard cosmetic services, True Dental proudly offers the latest in modern dentistry: BOTOX®® dermal fillers to reduce wrinkles and fine lines. Read on for answers to some of the most frequently asked questions about BOTOX and Juvederm fillers!
What Is BOTOX?
As we age, our skin becomes thinner and less elastic, leading to wrinkles. BOTOX is an injectable anti-aging solution that relaxes the muscles that cause wrinkles and fine lines around your eyes, mouth, forehead, and more! Relaxed facial muscles can help you look younger by noticeably reducing the appearance of these imperfections. BOTOX is also an effective treatment for those suffering with pain and headaches from temporomandibular joint dysfunction and bruxism (teeth grinding and clenching).
What Is Juvederm?
Do you want moisturized, firm, and volumized skin that looks renewed and refreshed? Juvederm is an injectable gel dermal filler made from hyaluronic acid that helps smooth wrinkles and give back the youthful volume that decreases as we age. These injections deliver smooth and natural-looking results without the expense and recovery time of cosmetic surgery.
Are BOTOX/Juvederm Injections Safe?
Yes! Both BOTOX and Juvederm are FDA-approved for the treatment of wrinkles.
Choose True Dental for All Your Cosmetic Dentistry Needs!
A natural and more radiant smile is within your reach here at True Dental. Our expert dentists are well versed in all of the muscles of the face so they are perfectly equipped to enhance your smile and your youthful appearance with BOTOX and dermal fillers. To learn more, check out our cosmetic dentistry page or call our Odenton office to schedule a consultation.
Contact Us