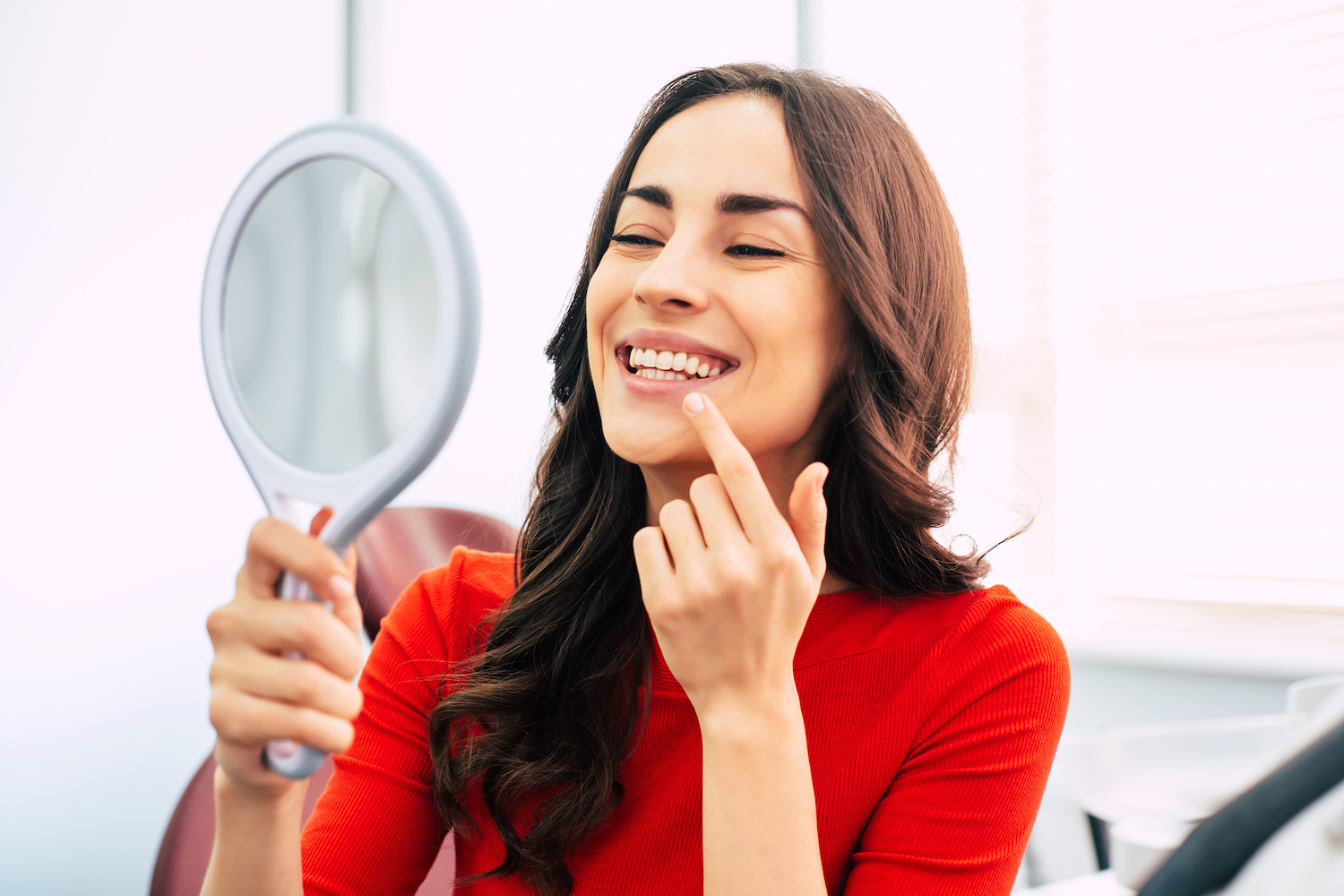 When you're looking to invest in your smile, few things can take years off your age and boost your confidence like teeth whitening. At True Dental, we love seeing patients satisfied with their professional teeth whitening results. If you're considering teeth whitening, why waste another day?
As you age, your teeth change in color based on your diet and lifestyle. Some changes, like a gradual yellowing, are natural as your tooth enamel things over time. Others, like stains, may be due to consuming coffee, red wine, or tobacco products. These changes may cause you to lose confidence in your smile. One of the biggest benefits of teeth whitening is restoring that confidence – once you have the smile you've always dreamed about, you'll want to show it off!
What Is the Best Teeth Whitening Option?
Once you decide you want to whiten your teeth, you may feel overwhelmed by the number of options available. There are plenty of products you can buy at the store. While some of these over-the-counter options might provide real results, many will not deliver the results you want. Some might even damage your tooth enamel in the process. The best way to protect your smile and get the noticeable results you're looking for is to opt for professional whitening services. At True Dental, our professional whitening options include one-visit ZOOM!® whitening and customized take-home whitening trays.
Benefits of Professional Teeth Whitening
Compared to retail products at the store, professional whitening offers two major advantages: you'll receive professional-grade products that are safe and effective. Safety is paramount because whitening products contain bleaching agents that can damage your tooth enamel if applied improperly. When you opt for professional whitening, you can rest assured that you'll receive quality products and the support of our team throughout the entire process.
Contact us today to schedule your cosmetic consultation so we can answer your questions, discuss your smile goals, and help you choose the right payment option.